The Mennonite Church BC Creation Care Task Group exists to find ways for us to gather and resource and embolden one another to be a people of creation.
"As Mennonite Church BC, we believe that God longs for the well-being and health of the whole world. All of creation is bound together and belongs to God, who has created and who preserves all things. As followers of Jesus Christ, our calling is to the ministry of reconciliation through faithful discipleship, which will lead us to care for creation. We believe that God is calling us to commit ourselves to discern the paths of faithfulness to be good stewards of the earth."
Creation Care Affirmation Statement adopted MCBC AGM 2014

There are so many good reasons for us as Mennonite Church BC to practice creation care. Here are just a few good reasons:
Honouring creation honours the Creator and aligns us with our Sustainer.
As people of the Creator, we are part of an ancient tradition that cherishes the land and has a deep spiritual empathy with creation. What a powerful witness at a time when people around the world are lamenting about how we are disconnected from the earth.
Our children are worried about the environment. Let's listen to our children and take their lead, and let's hear God's voice in their call to love God's green earth.
It is a joyful thing to revel in the beauty of creation and know the sustaining power of our God.



Every Saturday, you are invited to connect with creation in whatever way brings you joy and renewal.
Climate Action Month calendar PDF
Also, check out KAIROS Canada for ideas and resources for the month.


In 2019, 11,000 scientists wrote a public letter, declaring that the world is in a climate emergency. This summer, the UN released an extensive report on climate change, which presented "irrefutable evidence" that we need to act decisively, dramatically and urgently if we wish to change the course of the planet.
We can easily feel distressed by the news of climate change and overwhelmed by the many calls to dramatically change our habits and lifestyle. How do we make sense of this as individuals, as Christians, as the Church? There are many good resources to help us with these questions. Here are a few:
A Rocha is a Christian organization which has long been a steward of creation globally and locally (Langley). A Rocha has many good learning resources, tools, internships and workshops.
Every Creature Singing is a curriculum put out by the Mennonite Creation Care Network "for followers of Jesus who want to connect their faith with their place."
CommonWord, Mennonite Church Canada's resource centre has many books, videos, podcasts, website links and more on the topic of creation care. Churches have free access to many of these resources.


Our love for creation is rooted in our love for God. Our practice of creation care is rooted in our faith and it is good for us to bring creation into our worship and affirm our spiritual bond with creation.
The Season of Creation is a global, inter-church creative care initiative which has a variety of worship resources designed to be used every year in September.
Mennonite Church Canada's resource centre, CommonWord, has a variety of worship resources.

We can celebrate creation in our churches by reducing our church's ecological footprint. We can do this as an act of stewardship and as a public witness of our love for God and all that God has created.
Mennonite Creation Care Network has organised a "Green Patchwork" of North American congregations which have been active in creation care. On the MCCN's website, you can find resources to help your church create a creation care vision.
This fall, Mennonite Church Canada will be launching a resource guide, God's Green Church: Becoming a Creation Care Congregation.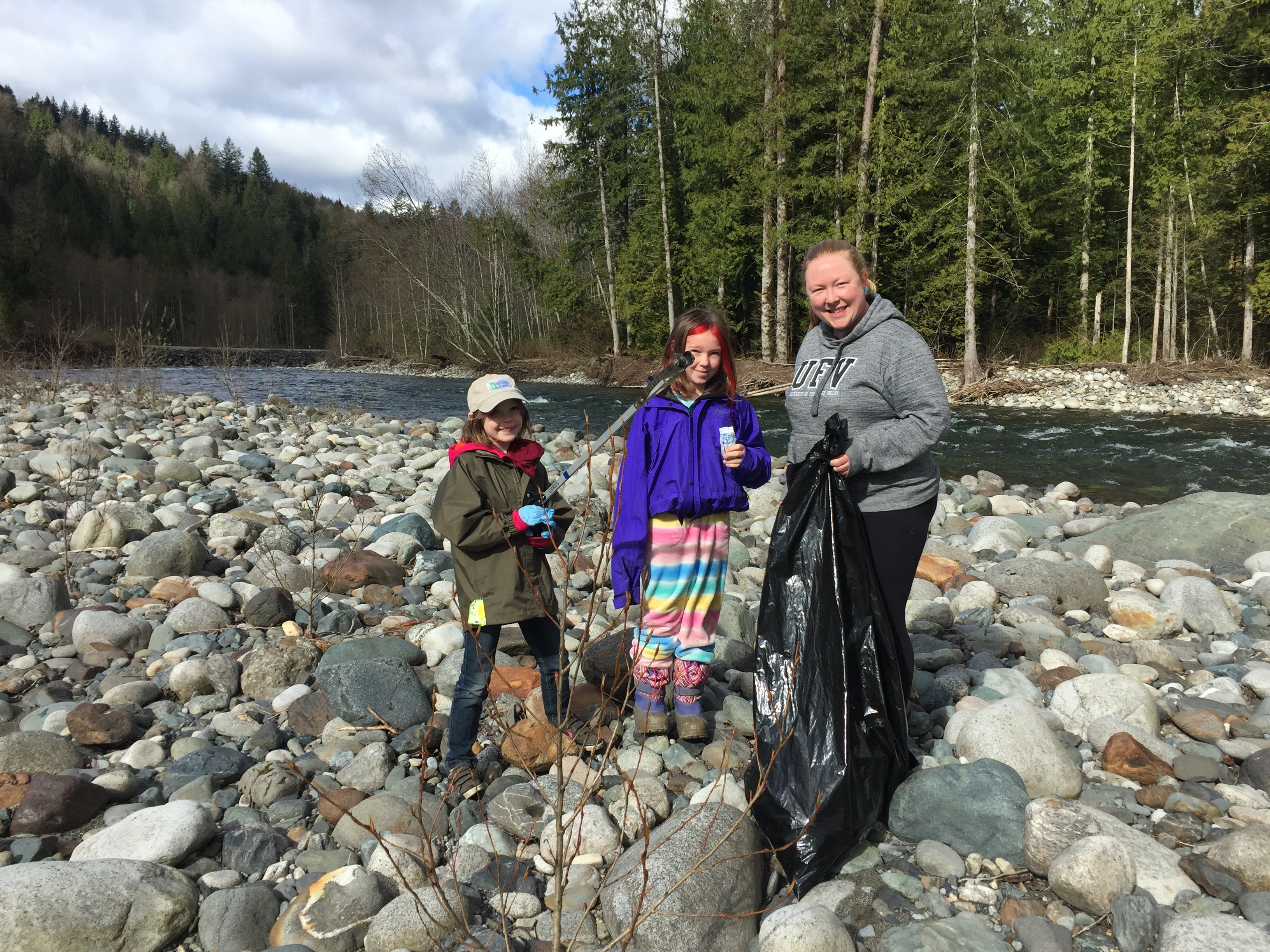 Creation Care on the Vedder River; volunteer opportunity!
Sunday, September 26th is BC Rivers Day and the Chilliwack Vedder River Cleanup Society will be hosting one of their 2 annual river cleanups on this day.
Anyone interested in registering for the river cleanup that day or getting on the Cleanup society's volunteering email list please have them email Nikki Rekman at info@cleanrivers.ca (please include full name, cell phone number and an emergency contact name and number). More information can also be found on the Vedder River Cleanup Society's FaceBook page at https://www.facebook.com/events/1005462893524120/?ref=newsfeed
---
It will be important for us to learn from one another and hear what sort of creation care work is being done in our churches and in our communities.
Here are some of the organizations doing creation care work in our communities: