The Mennonite Church BC Creation Care Task Group exists to find ways for us
to gather and resource and embolden one another to be a people of creation.
Creation Care Affirmation Statement
"As Mennonite Church BC, we believe that God longs for the well-being and health of the whole world. All of creation is bound together and belongs to God, who has created and who preserves all things. As followers of Jesus Christ, our calling is to the ministry of reconciliation through faithful discipleship, which will lead us to care for creation. We believe that God is calling us to commit ourselves to discern the paths of faithfulness to be good stewards of the earth." (adopted at MCBC AGM 2014)
Email Creation Care Task Group
MC Canada Climate Action
The MCBC Creation Care Task Group is a part of a national movement. You can learn more about the climate action being initiated by the Mennonite Church across the country by visiting the MC Canada Climate Action webpage or reading the latest from Sandy Plett, MC Canada's Climate Action Coordinator below.
"MC Canada's Joint Council has approved a recommendation from the Sustainability Leadership Group to endorse the For the Love of Creation - learn about our newest partner in Climate Action HERE."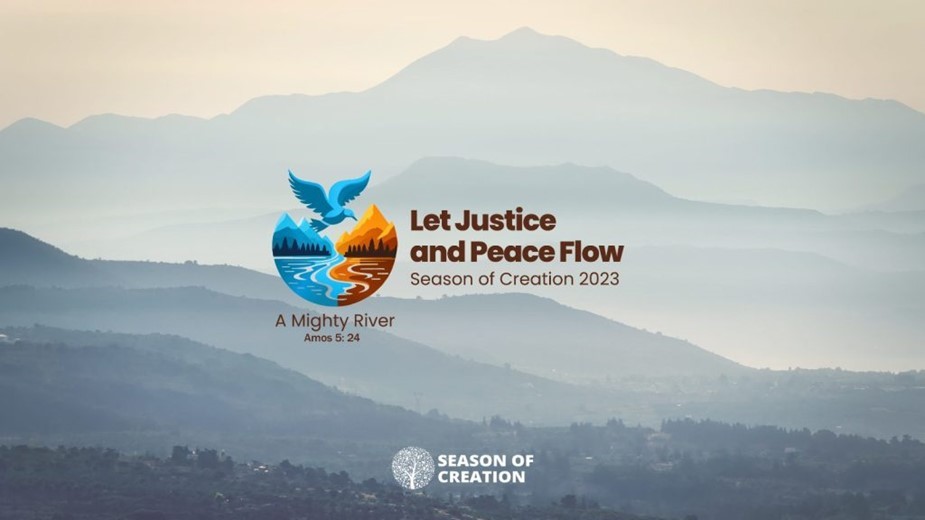 SEASON OF CREATION
September 1 - October 4
It's not too early to begin planning how your congregation might celebrate the Season of Creation this year. Season of Creation is the annual Christian celebration to pray and respond together to the cry of Creation: the ecumenical family around the world unites to listen and care for our common home, the Oikos of God. The Season Celebration begins September 1, the World Day of Prayer for the Care of Creation, and ends October 4, the Feast of St. Francis of Assisi, the patron saint of ecology beloved by many Christian denominations. This year we will unite around the theme, "Let Justice and Peace Flow."

We invite you to plan and prepare your own participation in the Season. A great first step would be to check out the official Season of Creation Celebration Guide which has a wide variety of resources, including information about the season, prayers, ideas for how to celebrate, and a calendar of online events you can join. You can also visit seasonofcreation.org for even more information or to sign up to receive the latest news and resources.
On September 1 (Noon ET; 9am PT), For the Love of Creation will be hosting an online moment of prayer and reflection to mark the World Day of Prayer for the Care of Creation, which marks the beginning of the Season of Creation. Please join us for a brief worship service focused on prayer for climate justice and the care of creation. This worship will be announced in English, with prayers in multiple languages. Click here to register.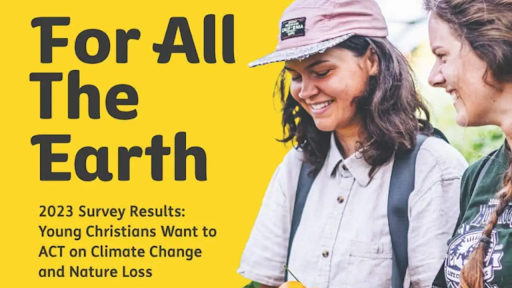 FOR ALL THE EARTH 2023 SURVEY
Young Christians Urgently Want to Stand with the Church on Creation Care
A Rocha Canada joined with Tearfund Canada, to conduct a survey geared towards young Christians about their beliefs surrounding creation care. They surveyed 742 young Christians and held focus groups with over 120 people. The findings show that young Christians hold a strong concern for creation and are compelling the church to take action.
92% of young Canadians surveyed stated that they believe caring for creation is an essential act of discipleship. They also believe it is an essential aspect of the Church's mission.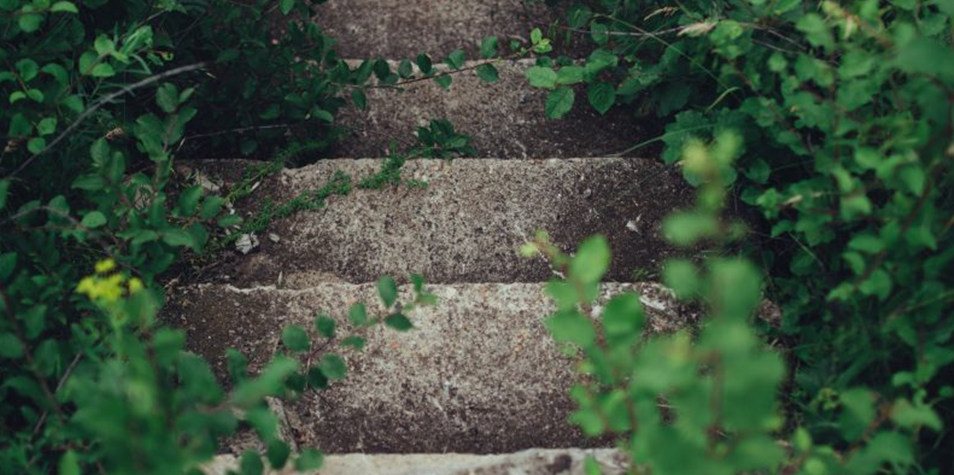 THE GREENER CONGREGATION SCORE SHEET
Spark conversations and evaluate your church's engagement with Creation Care
The Greener Congregation Score Sheet offers a starting point for engaging with creation in a joyful, flexible, worshipful, and missional way. The score sheet is a tool which has been developed by the Mennonite Creation Care Network and is a terrific way to learn how your church might want to be involved in Creation Care. An initial score sheet conversation should take 90-120 minutes. Please consider talking through the score sheet with your church council and interested congregants.
We, on the Creation Care Task Group, would love to support you in any way that we can. Please direct any questions or requests for support and guidance to the Creation Care Task Group. We would also love to receive your completed score sheet so that we can better understand the current positions and needs of our congregations.

CLIMATE ACTION FOR PEACE
Support long-standing initiatives that will help bring lasting, just peace for people around the world.
MCC has launched the Climate Action for Peace campaign. Around the world, MCC's partners work to support people in adapting to the challenges of climate change. Climate change is making difficult situations even worse. To work for just and durable peace is to name, dismantle and transform structures and legacies of injustice, including those that contribute to differential impacts of climate change around the world. Visit their website to hear stories from MCC partners around the world and learn how you can help send a message to decision makers in Canada.


EMISSIONS REDUCTION GRANT
Mennonite Church Canada recently announced that it will be providing grants to congregations wishing to upgrade their facilities. The purpose of this grant is to inspire congregations to lead their communities toward reducing both direct and indirect emissions of greenhouse gases (GHG). The Emissions Reductions Grant comes out of the Creation Care Fund as designed by the Sustainability Leadership Group. In 2022, with Joint Council's approval, MC Canada started a Creation Care Fund with seed money of $100,000 from the dormant MC Canada Church Building Fund.

The ideal applicants will be working in multiple ways to reduce their building's carbon footprint, with the goal of being able to reduce energy usage or generate renewable energy equivalent to or greater than the energy they need for electricity, heating and cooling. Your congregation can apply for up to 50% of the cost of a proposed project, to a maximum of $6000.

FOSSIL FUEL NON-PROLIFERATION TREATY
Join a global initiative to phase out fossil fuels and support a just transition
"We have been granted a gift, an earth created in all its diversity, vitality, and abundance, for which we are called upon to be stewards. But this role of stewardship has been overshadowed by neglect, exploitation, and unsustainable consumption that threaten the natural balance, social harmony, and existence of life on earth..." begins the letter from faith leaders across diverse religious and spiritual communities around the globe calling on governments and individuals to implement a Fossil Fuel Non-Proliferation Treaty.
To learn more, visit fossilfueltreaty.org or view climate campaigner Tzeporah Berman's fantastic TED talk.
The MCBC Creation Care Task Group has signed an endorsement of the treaty and is inviting anyone to do the same as an individual, organization or corporation.