Historical Sketch: Langley Mennonite Fellowship
Langley Mennonite Fellowship (LMF) began when several individuals decided to begin meeting together for worship in December 1976 because of a scarcity of existing church options in the Vancouver area. A group of 15-20 people met in spring 1977 to explore options to form a new church, and weekly prayer meetings followed. In fall 1977 the group decided to meet for evening worship services.
Peter Kehler, the coordinator of the Conference of Mennonites in BC, encouraged the group to meet with other Mennonites from Langley who might be interested in forming a new church at Trinity Western College. This arrangement proved to be unsatisfactory and they were encouraged by Erwin Cornelson of Vancouver to begin meeting Sunday mornings at Douglas Hall in Langley. Morning services began in February 1978, and Erwin Cornelsen served in a leadership capacity until June of that year, followed by Jake Tilitzky. Sig Polle began serving as half-time pastor in September 1978.
Langley Mennonite Fellowship was officially founded in 1979, and joined the Conference of Mennonites in BC in February 1980. In that year, LMF bought a small church building in the Murrayville district. It meant a significant financial commitment from its members and it made a statement that they were in Langley to stay. After the move to the new church, LMF grew quickly and found it necessary to look for a larger building. In the summer of 1983 they purchased the Lutheran church on 56th and 196th. The need for adequate Sunday school facilities was an important factor in deciding, in 1997, to build a new church. By January 1998 they began regular worship services in the new building at 20097 40th Avenue in Langley.
Langley Mennonite Fellowship hired their first full-time pastor, David Gustafson, in 1981. During his years at the church, he helped establish a Victim Offender Reconciliation Program (VORP) in Langley which works through official criminal justice channels to bring victim and offender together so that both can agree on what do about the offence. Henry Krause served as leading minister from 1989 to 2016. He played a leading role in organizing the Arts and Peace Festival since 1992. In 1993 Krause headed up LMF's effort to make the church building a sanctuary for Amina Mohamed, a refugee from Somalia and her four sons. Ian Funk started his pastoral ministry at LMF in 2015.
Two decisions presented challenges to LMF. The first one was whether to relocate from its site near Langley's downtown to its present address. The second was the decision not to pass judgment based on sexuality, but to include all believers active at LMF when choosing leaders of worship.
LMF has sought to be a community where people can think about matters of faith and has fostered a spirit of openness so that everyone could feel free to share both faith and doubts. LMF has sought to discern and encourage the gifts of all participants, both women and men, in leadership and worship. Since it hired its first pastor, LMF has encouraged lay members to preach and provide inspiration and meditative and edifying material in the Sunday morning services. Members have placed a high value on congregational singing balancing traditional four-part hymns with contemporary songs and a variety of instruments.
From its beginnings, LMF has sought to find concrete ways of living out the reconciling love of God. This has been expressed through a variety of avenues such as working with single mothers and their young children, establishing a victim-offender reconciliation program, sponsoring refugees, supporting the work of Community Peacemaker Teams, and M2W2 - a prison ministry.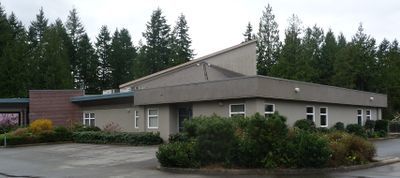 Pastors & Years of Ministry
| | |
| --- | --- |
| PASTOR | YEARS |
| Erwin Cornelsen | 1977-1978 |
| Jake Tilitsky | 1977-1978 |
| Sig Polle | 1978-1980 |
| David Gustafson | 1981-1989 |
| Henry Krause | 1989-2017 |
| Ian Funk | 2015-present |
Membership