Historical Sketch: Sherbrooke Mennonite Church
The Sherbrooke Mennonite Church in Vancouver, British Columbia began services in 1965, and formally organized in 1968. The first building was occupied in 1965. Erwin Cornelsen is considered the founding leader of the group. The congregation originated through church planting by Vancouver First United Mennonite. In the early years the congregation was made up of many immigrants from the Soviet Union, Germany, and South America. Immigration, primarily from South America, continued through the 1970s and contributed to the congregation's growth. In 1971 the congregation's pastor, Erwin Cornelsen, was ordained as an elder.
Sherbrooke organized itself as an independent congregation on January 1, 1968 with 174 members. Over a period of 10 years (1968-1978) the membership more than doubled, necessitating already in 1973 the building of an annex. The services in Sherbrooke were initially all in the German language. In 1973 separate German and English language services were introduced. Bi-lingual services helped for a while, but in 1974, separate services in English and German came into effect. This arrangement lasted until early 2010, when keeping a German service was no longer feasible. Cornelia Lehn reported in 1990: "The people who made up the congregation came from many different places in the world: 39 percent were born in Russia, 23 percent in Paraguay, 18 percent in Canada, 11 percent in Germany, 4 percent in Brazil, and 5 percent in other countries."
Sherbrooke is the parent church to Peace Mennonite Church in Richmond, which formally organized in 1980. Ministries to various ethnic groups resulted in the birth of the Vancouver Vietnamese Mennonite Church in 2001, followed by the Sherbrooke Korean Mennonite Fellowship in 2004, with both congregations meeting in the facilities of the parent church.
By the 1990s the congregation experienced a decline due to the movement of retired members to cities like Abbotsford and the movement of younger families to the Fraser Valley in search of more affordable housing. Many of Sherbrooke's remaining members have moved further away, thereby making the church more a drive-in church than a community church. Still, the sense of serving the community remains strong. Together with other churches Sherbrooke tries to help people to recover from substance abuse (Place of Refuge) and to help people with physical needs (Food Bank). Sherbrooke reaches out to children in the neighbourhood with a Summer Ministries Program. Members of Sherbrooke are actively involved in the Fraser Street MCC Thrift Store.
Picture Below: Sherbrooke Mennonite Church, 1980s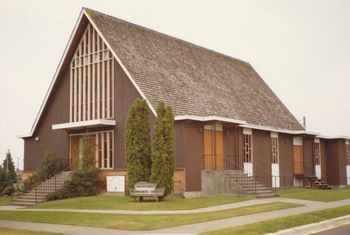 Picture Below: Sherbrooke Mennonite Church, 2010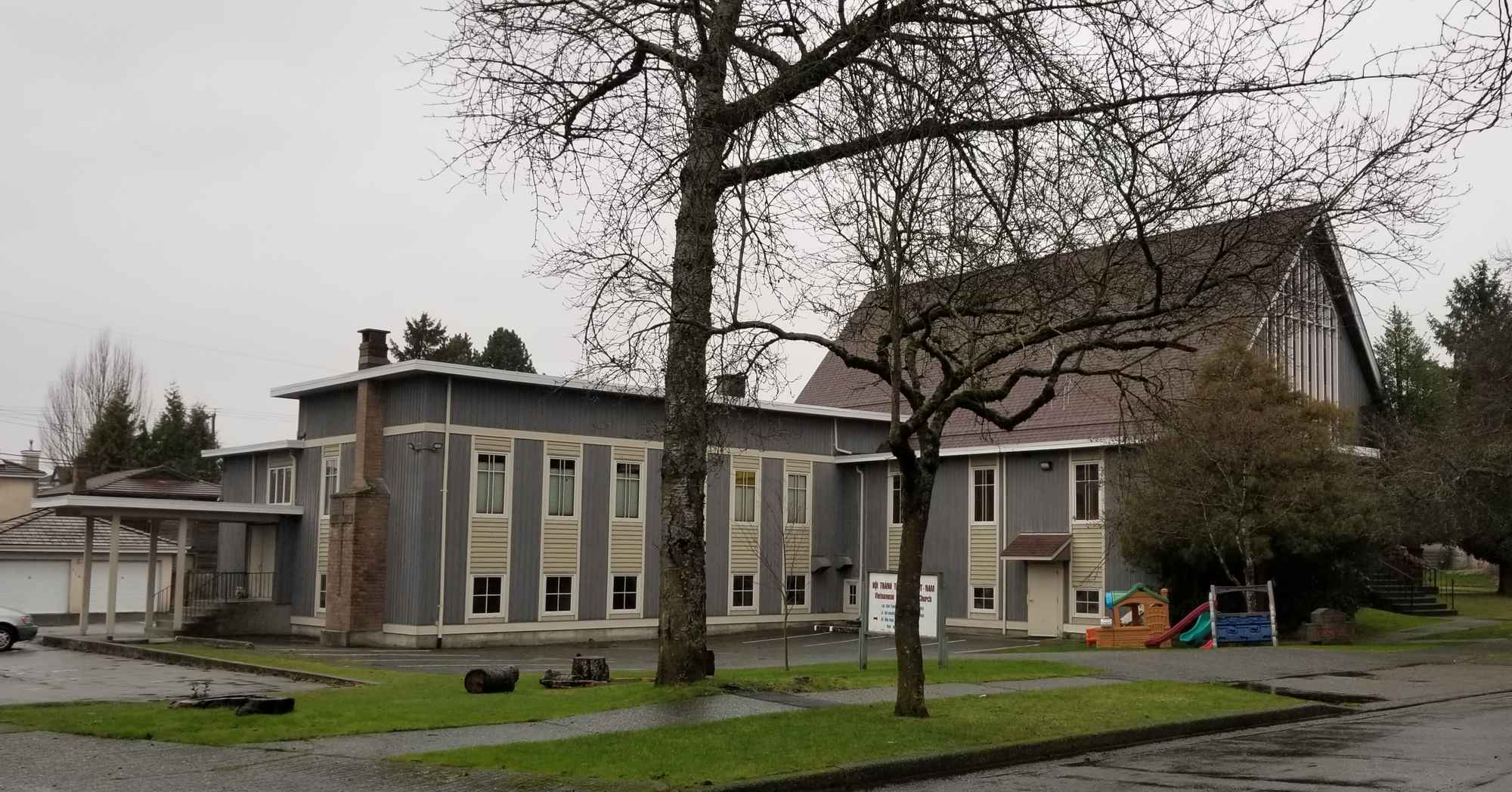 Pastors & Years of Ministry
| | |
| --- | --- |
| | YEARS |
| | |
| | |
| | |
| | |
| | |
| | |
| | |
| Phil Routly (transitional) | |
| Kevin Barkowsky | 2019 - present |
Membership