December 22nd

Pacific Centre for Discipleship Newsletter

A Longer Advent Season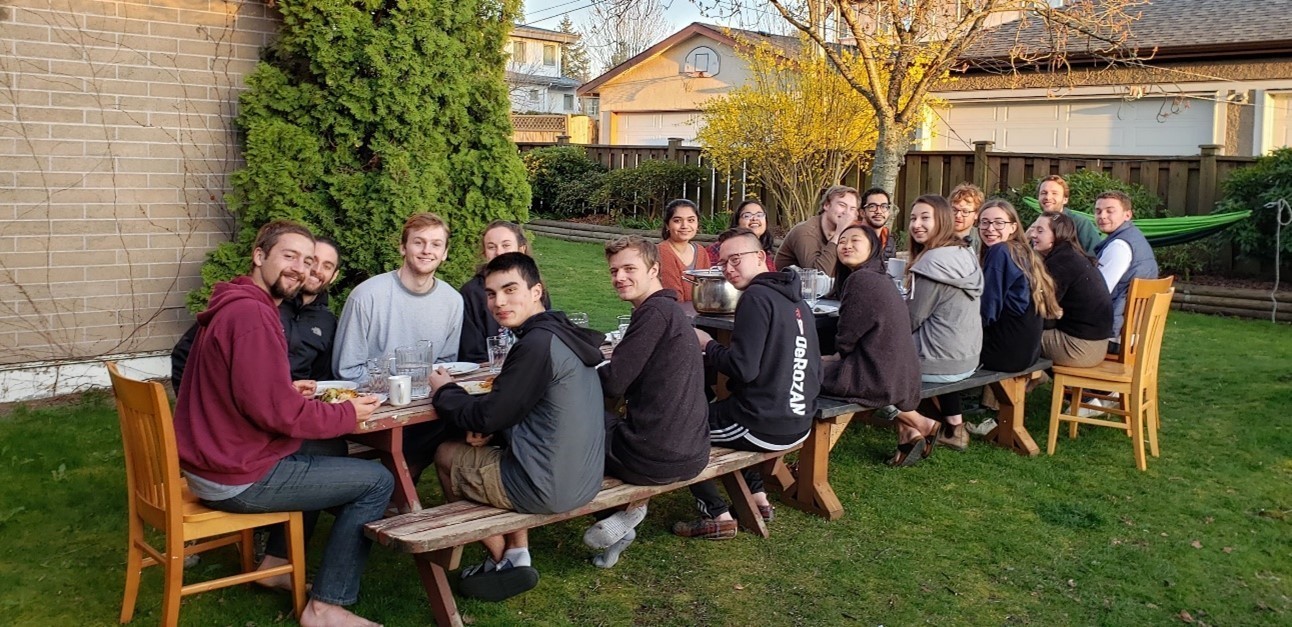 Merry Christmas friends! As with everything else, this winter is so very different for Menno. The centre on West 11th is closed, nearly all the events making up this season's routine have been adapted or canceled, and students are studying from home, spread farther than ever. In many ways, this Advent feels more real these days. We're waiting for darkness to end, for new life to grow.
For our part, while we're eager for the pandemic to settle down and let us return to in-person fellowship, we're not just waiting. We're also working on what Menno will become, a new residence on campus for Christian students to practice community living and demonstrate the gospel through hospitality right there on University Boulevard. And though that can feel foggy and distant, we look back on the history of this ministry as hope and encouragement that we can, in some tangible way, still be part of God's kingdom work at UBC.

So take a wander through the photos, stories, and other tidbits below. And thanks for your connection to Menno, whatever it's been. Thanks for your support in labour, finances, and presence. We hope you'll stay in touch and perhaps even help bring the new centre closer to opening!
All the best,
Joshua Kuepfer, Interim Ministry Coordinator


A panel and discussion event over Zoom, exploring the history of Anabaptist ministries on Campus, what distinguishes Anabaptists in the world today, and how these histories and values can inform the work we continue to do. Our primary panelists are Dr. Cheryl Pauls of Canadian Mennonite University and Dr. Myron Penner of Trinity Western University. Registration available early January.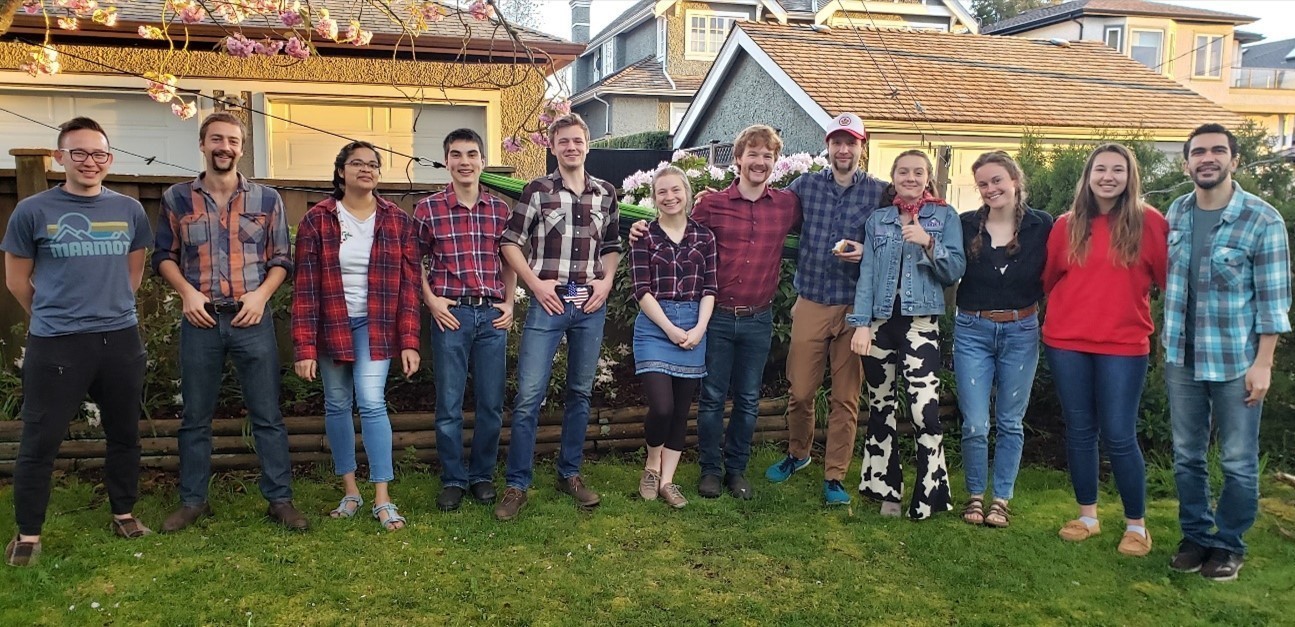 The Final Weeks of Quarantine Menno
When universities closed mid-March, some residents left early to be closer to family. But through that strange beginning of summer, the fifteen or so of us that stayed spent a lot more time as a household. We cooked a lot of brunches and impromptu potlucks together. Our weekly loads of near-expired food from Safeway got larger and more varied, helping our budgets but forcing us to be creative.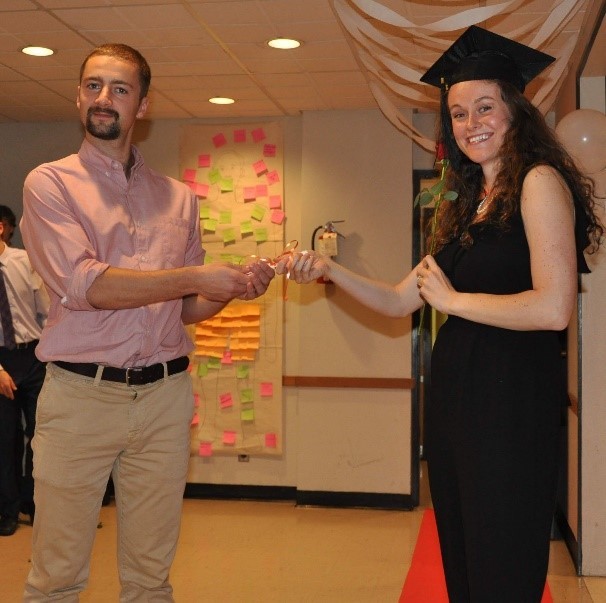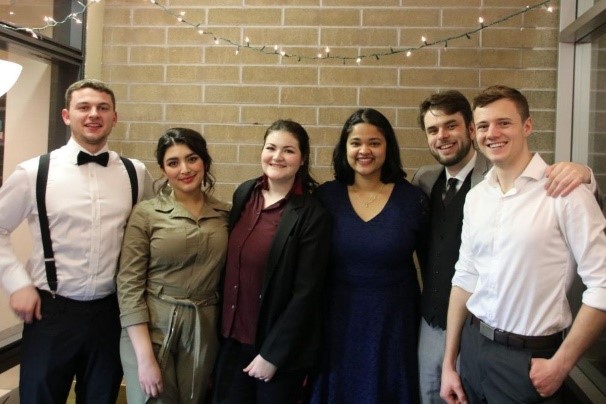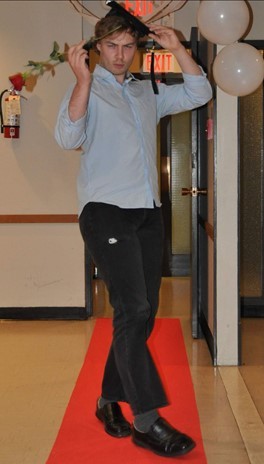 Adam's Wednesday dinner plans got more elaborate, among them a southern BBQ meal and a grad banquet. At quarantine grad we dressed up, took photos, and handed out fake diplomas before heading for a walk. We took a lot of walks in those six weeks, actually. And bike rides. When I chat with people who shared those last weeks of Menno, we remember the year not as a whole, but as two seasons. The normal year was wonderful, with solid people in solid routines enjoying a home full of good friends. But the quarantine holds a special place in our hearts as Menno intensified, yet laid-back - a kind of month-long retreat. All our time spent in commute and class turned to long days studying and cooking and relaxing together. I can't speak for everyone, but I think those memories will last as a blessing in the midst of a confusing and damaged season. I hope Menno soon becomes again the kind of place where that can happen.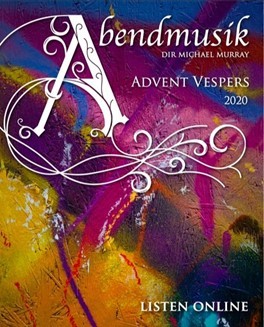 The Abendmusik Vesper Choir is pleased to share the recording of our 2020 Advent worship service. While our pre-COVID choir normally consists of 24 singers, we had 9 masked singers and a technical crew make the recording on November 16th while carefully following the safety protocols of the sanctuary at St. Philips Anglican Church in Vancouver, BC. Click here for more info.

Thomas and Cara Bergen are former residence coordinators at Menno, and we had the pleasure of partnering with Thomas in publishing his book, Home Together, this past year. On October 24th we held a book launch on Zoom, with readings, sharing by past residents, and Q&A. More info on the book here.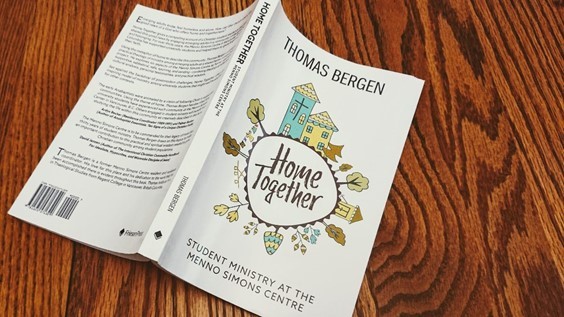 The Sounds of Living Together by former resident Nick Penner (first shared at the Home Together book launch).
Front Door
The sound of our front door has a distinct unlocking sound, a piercing squeal as it opens, and a defining clunk as it shuts. The door is old enough that it can be heard form most anywhere in the house. It is a nice reminder that someone has arrived, and you can almost hear the relieving sigh of someone just entering the comfort of their home. A house with more people is a warmer place.
Kitchen
The kitchen is the locus of sound in the house. Once getting used to cooking with other people in the kitchen, it feels pretty boring to cook alone. One of the best changes in our new home from our last home, was the difference between having two kitchens and one. Back when we used to have two kitchens, they were rarely busy enough to have more than one or two people using them at the same time, and it meant there was a lot less socializing and general commotion in the house. With our single kitchen in our current home, you can often count on someone being there most times, making some sort of a beautiful racket. It is often the place that contains the most laughter, the most deep conversations, the most banging, sizzling, and chopping, and the most casual small talk. In our house, the kitchen is also the most common point of entry and departure, with its proximity to the back door. It's a great moment to see who's coming and going, and to share the excitement of everyone's different schedules as they say "hello" or "goodbye".
Bedroom
Private space is just as important as the shared spaces in communal living. Unfortunately, in Menno, the private space was limited, and given the thinness of the walls, the little privacy you did have, was questionable; especially considering I was able to hold full conversations at regular speaking volume with my next door roommates through the wall. Our current home provides a little more acoustic isolation, which is important, but the sounds are never completely isolated which makes for a joyous cacophony of activities. One of the greatest pleasures of communal living is that there are always different things happening. On the second floor of our house, instead of a corridor, we have one central room that leads to four of the bedrooms. Standing in the centre of this room, one may hear electric guitar, laughter, banjo, Spanish lessons, classical music, or one side of a phone conversation happening at the same time.
Dining Room
The dining room is almost a sacred space in the house, as it holds most of the pre-planned group gatherings. Eating together is an obvious benefit of living with others, and the importance of sharing food with one another to form a sense of community cannot be understated. Our house has maintained the "common meal" tradition learned from the Menno Simons Centre, a meal that we all share together, and acts as the one confirmed time in the week that everyone is in the same space. Even with five people, having everyone in the same room is still quite a rare occurrence. Our common meal gives us the opportunity to check in with one another's lives and bring up any "housekeeping" matters. With the "shout-outs" tradition also adopted from Menno, we also express appreciation for any random acts of kindness committed in the past week or so from a particular roommate. Our current dining room also happens to have an upright piano. Several times each day you can here someone in the house playing it. Music is a great way to express oneself, and particularly the music that comes from a real piano often provides a "homey" or comforting feeling in the house. Like the unique calls of each bird in the forest, I've come to learn who is playing the piano at any given time just by listening to the way they make it sound, and by the familiarity of the songs.
Front Yard
Actually spending time on the front yard didn't happen much until this year, when COVID had us thinking about new ways to hangout without "going out". We have a nice stretch of grassy lawn out front, and a couple of times through the summer we setup a nice big blanket on the lawn, and played guitar together. Doing this on the front yard meant that it was more public, people passing by on the sidewalk would start to make remarks or smile from the music we were creating. It is important to remember how your sense of community can be shared with the local neighborhood, or entire city.
Living Room
The living room is what you might expect to be one of the busiest rooms in the house. In our home, the living room is one of the least frequented spaces. Perhaps its because of where it is situated in relation to the kitchen, or dining area, separate and disjointed. Perhaps it is the lack of natural light. Perhaps it is too big and empty. Communal living is never what you expect it to be. Things happen spontaneously. Your environment can change from one moment to the next depending on someone else's sounds. While it's not always easy to live this way, you learn more about yourself and encounter more challenges than you would living on your own. The truth is, one is not able to control any environment fully, there will always be other people, animals, or machines no matter where you go. We must appreciate the beautiful cacophony that each person creates, and what better place to practice this, than the home.

---
Pacific Centre for Discipleship Association
NEW! Mailing address: PO Box 74782, Connaught PO, Vancouver, BC V6K 0E4, CANADA
The PCDA relies on donations from supporters like you! Please consider donating to our ministry