Palestine - Israel Network (PIN)
The Mennonite Church BC Palestine and Israel Network (MCBC PIN) is a network of individuals who seek to promote a just peace in the Holy Land. Our mandate is aligned with the resolution on Palestine and Israel that was passed at the Mennonite Church Canada 2016 Assembly, in response to the call of Palestinian Christians.
In keeping with the activities of the resolution, the MCBC PIN seeks to:
stimulate prayer, education, and advocacy action in our congregations,
collaborate with Canadian Jews, Palestinians, and church-related bodies advocating for justice and dignity for all in Palestine and Israel,
promote support for international law and human rights in Israel and Palestine by engaging our government representatives, and
discourage economic practices and policies that help perpetuate the oppression of Palestinians under Israeli occupation.
We invite your participation with the MCBC PIN. To join a distribution list for updates, simply send your email address to Jon Nofziger.
PRAY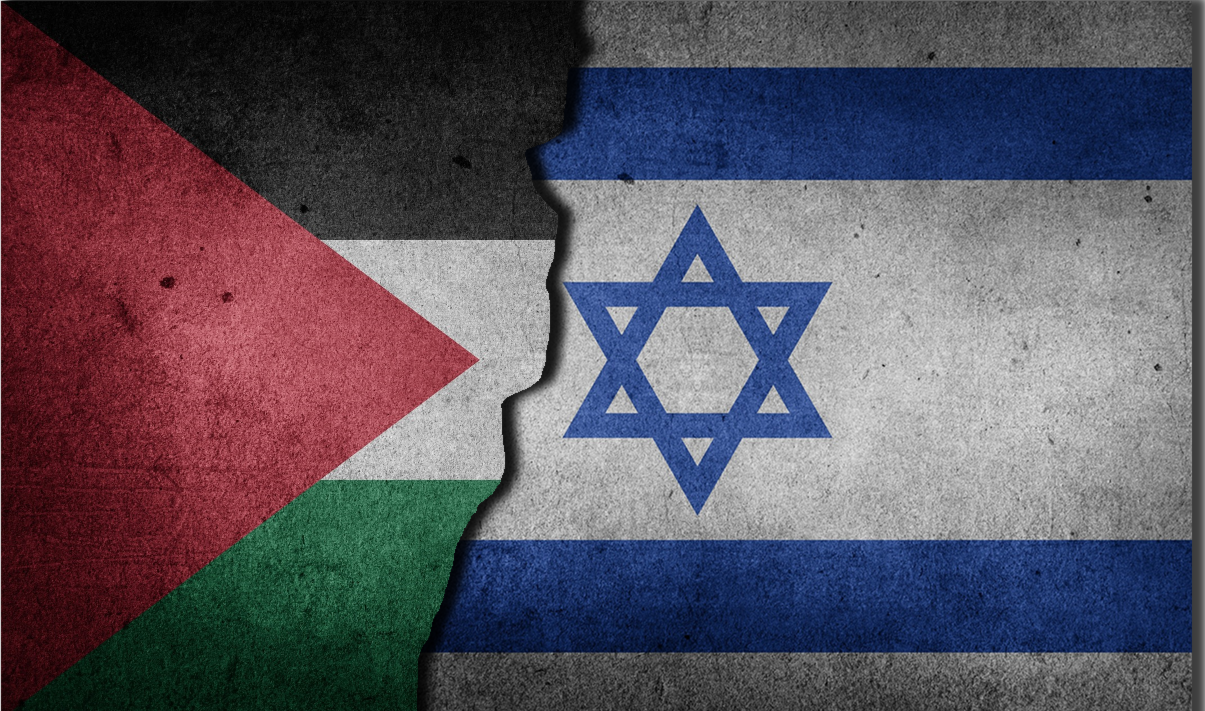 A new Israeli government policy is set to come into force on Sunday, May 22, which will further restrict the entry and residence of foreigners in the occupied West Bank. Palestinians who hold foreign passports will now be required to provide information to the Israeli authorities about relatives or friends they intend to visit and whether they own property or expect to inherit any property. Travellers wishing to visit Israeli settlers in the occupied Territories do not have to supply any information to the Israeli authorities.
Lord, it is deeply disturbing to see how the Israeli authorities are subjecting the Palestinian population, at home and in the diaspora, to more and more restrictions and surveillance. At the same time the authorities turn a blind eye to the way illegal Israeli settlements are rapidly expanding. Lord, in your mercy… hear our prayer.
---
Palestinian journalist Shireen Abu Aqleh, a prominent reporter for Al Jazeera who has been one of the most well-known faces conveying the current situation in Palestine in Arabic-language media for over 20 years, was shot dead in the morning hours of Wednesday, 11 May by Israeli occupation forces invading Jenin. She was shot in the head as she wore her "Press" vest, sparking outrage at her murder and at the systematic attacks directed against Palestinian journalists.
Abu Aqleh was a fixture on Al Jazeera, famed throughout the Arab region for her reporting of four wars on Gaza, the Israeli war on Lebanon, and the ongoing Palestinian liberation struggle. On many occasions, she covered the stories of the thousands of Palestinian prisoners, their families, their lives and their resistance.
She joins a long line of Palestinian martyrs whose lives have been taken by a colonial force attempting its futile effort to defeat the Palestinian people. Her legacy, like that of all of the martyrs of Palestine, must inspire all to organize, struggle and resist for the liberation of Palestine, its prisoners and its people, and to turn our eyes to Jenin, a daily site of assassinations, extrajudicial killings, armed raids, home demolitions and relentless occupation assaults — and a daily site of an undaunted and undefeated resistance that continues to struggle for justice and freedom, to defend the land and people from colonial aggression.
Lord, we pray for mercy and justice as we hear the news of this violent death. We give thanks for Shireen Abu Aqleh and her inspiring work and comfort the many who mourn this loss. We pray for peace that this will not instigate further violence, but that it can be part of the Palestinian story where truth is made clear. In your mercy, hear our prayers.
LEARN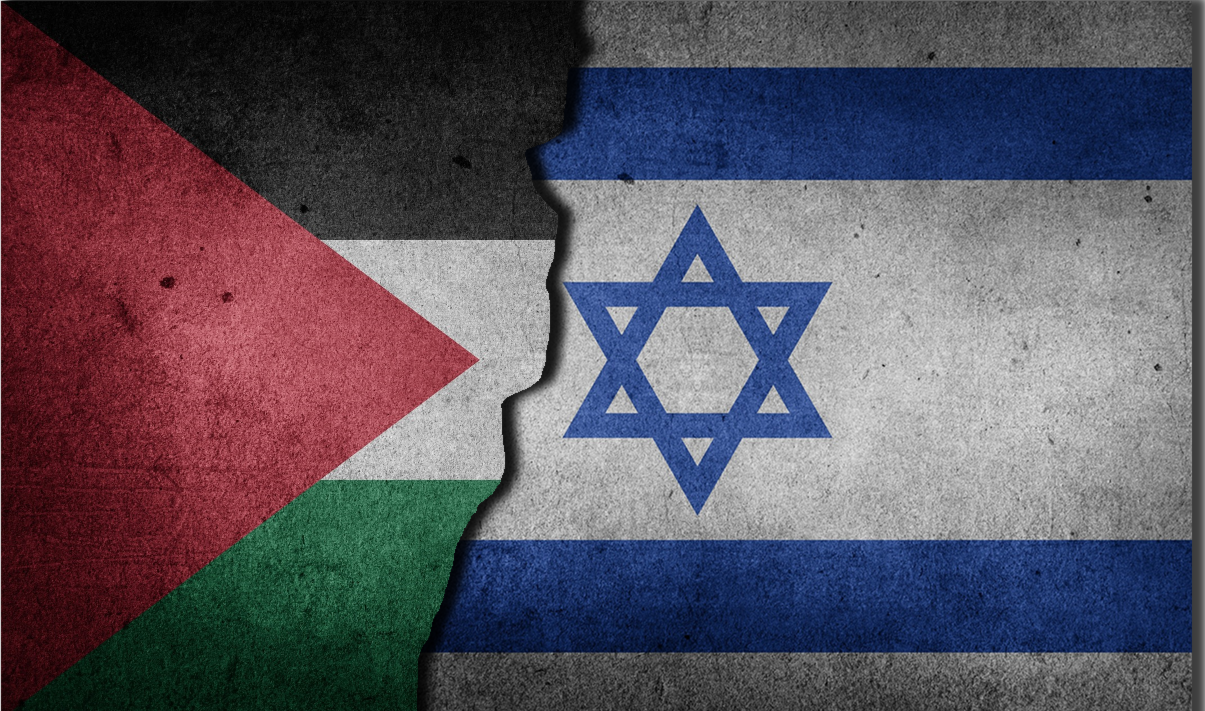 You're invited!
Saturday, June 25 @ 9:00am PT
Hello, friends, MCBC PIN invites you to join an online event that our network is helping to sponsor. Through storytelling and poetry, this workshop features Palestinian friends who are on the ground in the Nablus area of the northern West Bank - a flashpoint in some recent clashes involving resident Palestinians, Israeli settlers, and the Israeli military. The poet, Izzeddin Hawanda, is a friend of the Manitoba PIN, home for a few months between graduate studies at the University of Manitoba. The poster below provides more details with a link to the Zoom event beneath.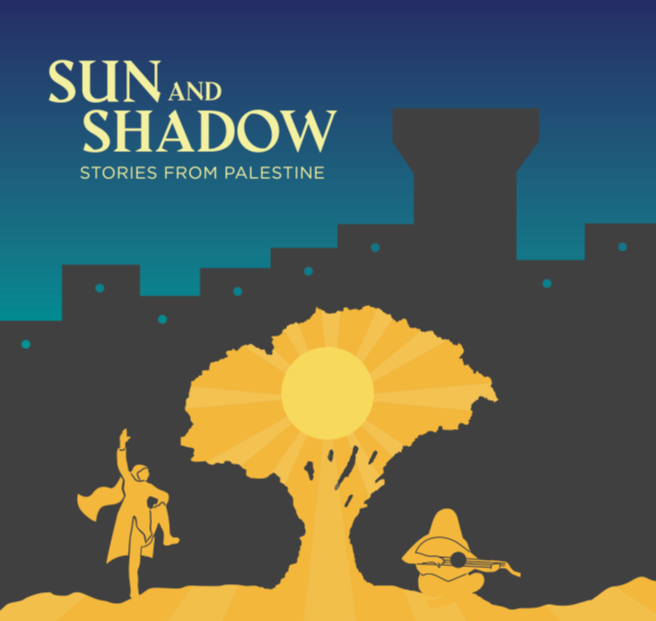 Webinar ID: 927 6003 9752 | Passcode: 028685
---
The following is from Jewish Currents magazine:
On February 20th, a unit of the Israeli Ministry of Defense called Coordination of Government Activities in the Territories (COGAT) published an ordinance revising its regulations for foreign travel to the occupied West Bank. The document garnered little attention until last week, when the Israeli human rights group HaMoked, which advocates Palestinian rights through legal action, claimed a small victory in Israel's High Court of Justice: Its petition against the COGAT ordinance—based on human rights law and international humanitarian law—had delayed its implementation from May 22nd to July 5th. The petition, and the publicity it brings to Israel's two-tiered legal regime, could compel the military to amend the ordinance, "maybe significantly or only cosmetically," Jessica Montell, HaMoked's executive director, recently told me. "Obviously we will not be able to change the problem at the heart of the matter: that Israel controls entry into the Palestinian territories, and uses that control to advance its own interests."
Palestinian-rights advocates say the regulations extend the reach of Israel's already expansive surveillance of Palestinians, requiring authorities to extensively "pre-screen" diaspora Palestinians as they try to visit their loved ones under occupation. Should the rules take effect, foreigners applying for a visitor's permit to the West Bank must provide the names and ID numbers of all "first-degree" relatives in the territory, and any other Palestinian residents with whom they might stay, to Israeli authorities. COGAT functionaries, with the approval of their higher-ups, can require a successful applicant to pay upwards of $20,000 in a bank guarantee to gain their permit, a sum subject to confiscation should COGAT find the visitor to have violated any rules. The ordinance reaches deep into the lives of the diaspora Palestinians visiting their homeland. If a traveler begins a romance after arriving, "the authorized COGAT official must be informed in writing (at a special email address) within 30 days of the relationship's start."
Jewish Currents contributing writer Isaac Scher spoke with Zaha Hassan, a Palestinian fellow at the Carnegie Endowment for International Peace and a human rights attorney, about COGAT's new policies. This conversation has been edited for length and clarity.
Isaac Scher: What is the purpose of the COGAT ordinance? What is new, and what is a reiteration of prior policy?
Zaha Hassan: The purpose of this is clear on its face: to track and trace foreign nationals and to restrict the travel of those considered undesirable by Israel. Those so considered will need to apply for a visitor's permit 45 days in advance—preventing them from approaching a border crossing or the airport and possibly preventing their travel completely. There is a laundry list of reasons one could be excluded from Israel or the occupied territories, including that one looks like one might "entrench" oneself in the West Bank, or is engaged in BDS [Boycott, Divestment, and Sanctions] activity, or is considered a security threat. And there's this catch-all line that "any other relevant considerations" could be a reason for denying entry.
By having this pre-application process, Israel is collecting data on Palestinians' family members, IDs, and photographs. They will ask, Does the applicant stand to inherit property? Do they own property? Israel is creating a database, what has been called "Facebook for Palestinians," with all of this information. They're asking Palestinians to proffer more information so that they can know more about land claims that are adverse to the settler enterprise.
Under the COGAT rules, an American citizen who does not have a Palestinian ID will only be allowed to use the Allenby Crossing, in Jordan, if they have a first-degree Palestinian relative in the West Bank. They will be barred from using Ben Gurion Airport. If they don't have a first-degree relative and they're not a journalist or an investor or a student or a professor applying for a special permit—if they're not in these categories, they have no right to go to the West Bank, unless they can demonstrate a special need and a humanitarian reason. If I wanted to go visit my grandmother or my cousin in the occupied territories, I would need to show some exigent circumstance: that they're on their deathbed, or I'm going to a funeral. Not even that would guarantee I get in.
Israel is also using pre-screening to exclude people so that there's no record of a visa denial. This has implications for Israel's entry into the United States' visa-waiver program. Israel needs to show that it's treating American citizens traveling to Israel and the occupied Palestinian territories the same as Israeli nationals are treated when they arrive at an American port of entry. Certain categories of travelers are being directed to the Allenby Crossing, diverted away from Ben Gurion, and they're going to be processed differently. This is clearly discriminatory treatment. In the context of the visa program, there needs to be reciprocal treatment, and clearly there's not.
Meanwhile, if you're a Jewish American traveling to visit your family in an Israeli settlement, you don't have a problem.
IS: What kinds of claims about Israeli sovereignty does this COGAT policy make?
ZH: From the very start of the occupation, Israel moved to treat the borders of the occupied West Bank as though they were part of Israel's sovereign territory, using terminology like "Judea and Samaria." What's different now is that they have dropped the term "transit," which means that you're passing through Israel to go to another area that's not in Israel. Now they refer to the "Area," or to "Judea and Samaria," as they do in many other texts and laws—but they're not talking about "transit" anymore. It's all just Israel.
But by definition, Israel has no sovereignty over the occupied territories; that's what occupation means. They're not the sovereign. They have to comply with international law, and with the laws of occupation.
IS: Does the permit policy target Palestinians everywhere?
ZH: This is going to impact every Palestinian who seeks to travel to the West Bank, even the ones who have first-degree relatives, because they have to go through all these hoops. The others don't even have a right; they have to go through a separate process to prove a special humanitarian reason.
Sometimes I hear from State Department officials that every sovereign country has a right to exclude whoever they want; the US does this all the time. So they will say to Palestinian Americans, "Well, you know, Israel is a sovereign country." That's really disingenuous. It's not the same thing as saying "I want to go to Germany, and Germany says it won't grant a visa." That's different from telling someone who's already been denied the right to live in their country that they also have no right to go back and see their family or deal with their property. And it overlooks the reason many Palestinians with family connections try to enter the West Bank: They lost their residency in 1967, when the occupation began. 140,000 Palestinians were outside the occupied territories at the time and didn't have a right to a residency permit. Some of them have been able to get residency, which means basically an Israeli-issued ID number, but most of them haven't. They're the ones who have family members, who own homes there, and who have to get visitor visas to go to their home.
IS: The COGAT ordinance requires that travelers disclose their ownership of land in the West Bank, or the possibility that they will inherit land. Could these disclosures aid Israeli dispossession of Palestinian property?
ZH: You have to think about it in conjunction with the other laws on the books, and with the military orders. If someone discloses that they have land in Area C, where Israel has built and plans to expand its settlements, on their application, then maybe Israel won't let them in. There are military regulations that say, "If the land isn't being used, Israel can take it for its beneficial use." A lot of the land in Area C is not registered, and Palestinians aren't allowed to register it. Israel will say, "Nobody has a claim here," or "The person's outside the country, so we're going to use it." That's how Palestinian land gets taken already. They could do that with a Palestinian foreign national.
IS: As a Palestinian, how have you reacted to the ordinance?
ZH: The rules say that if you go for a visit, you can't reapply for a visitor's visa for nine months. In the past, there were years I would go as many as three times, for a conference or to visit family or to bring delegations. And I won't be able to do that now.
IS: To what extent does the ordinance target journalists, human rights workers, and solidarity activists?
ZH: There isn't actually an avenue for human rights workers to get entry, because there's nothing in the rules about that. COGAT limits the entry of staff from charitable organizations and religious organizations, but even their stay is limited and has to be approved.
Journalists in particular will have no problem if they're staying in Israel; if they're also going to the West Bank, they can apply for a short-term visa, but they still have to go through a pre-screening process. Some journalists with a history of certain kinds of coverage may not get cleared.
IS: I've heard of journalists leaving the region through Ben Gurion Airport, having their critical writings discovered by security officers, and getting banned from Israel for ten years.
ZH: My question is this: If Israel is treating the whole area as its sovereign territory, what's the difference between a journalist staying in Israel versus the West Bank? Are they afraid journalists will be sympathetic if they live among the occupied population?
ADVOCATE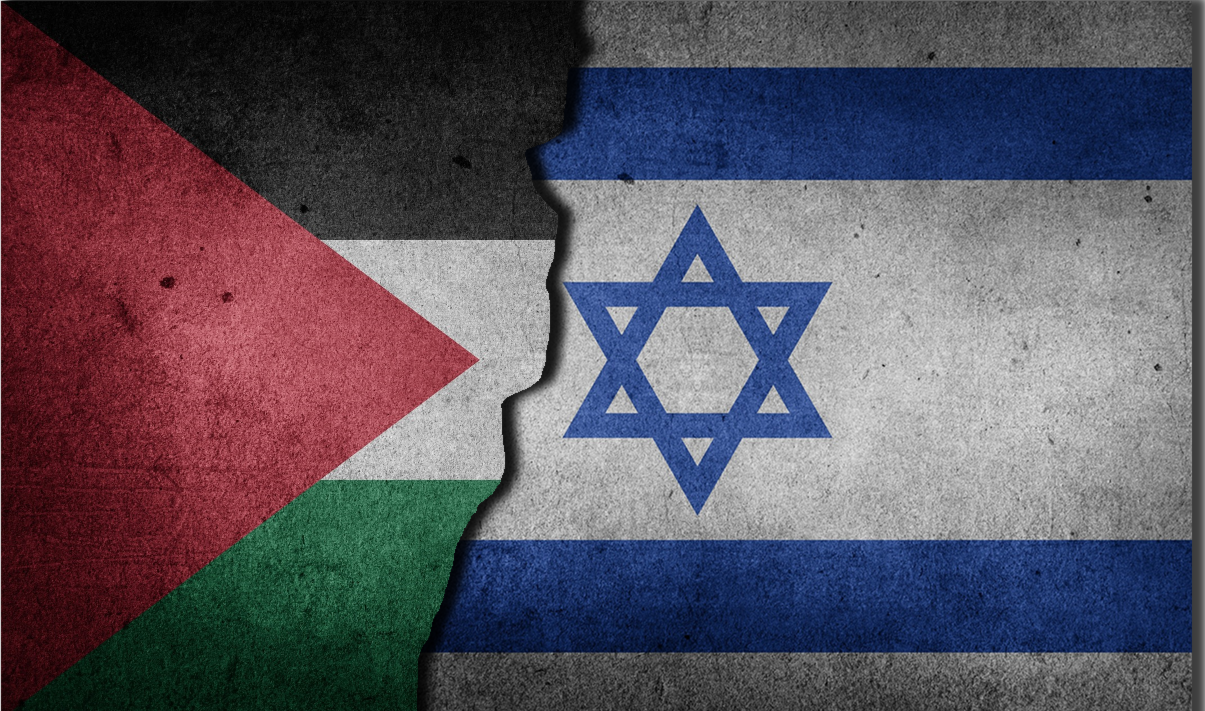 Together Against Apartheid Campaign
Apartheid is a legal term. According to the Apartheid Convention, the crime of apartheid occurs where there is:
an intent to maintain a system of domination by one racial group over another;
systematic oppression by one racial group over another; and,
one or more inhumane acts as part of that oppression.
Many Palestinians and Israelis in accord with international legal experts, human rights organizations, and political figures have concluded that Israel's treatment of Palestinians meets the definition of apartheid under international law.
Now is the time to advocate to end the oppression of Israeli apartheid. Please sign the Together Against Apartheid Pledge which has been supported by the Mennonite Church Canada PIN.
---
Christian Zionism: a brief critique
Rev. Munib Younan, a Palestinian clergyman, defines Christian Zionism as "grounded in an interpretation of the Bible that supports the ingathering of all Jews to Israel and their exclusive claim to the whole land of Palestine based on God's gift of the land to Abraham and the Jewish people as the 'chosen people'." Biblical Israel is equated with the current secular nation-state of Israel that Christian Zionists feel obligated to uncritically support and protect its expansion into all of historic Palestine without regard for International law. Christian Zionists also see the emergence of the modern State of Israel as a precursor to "the Second Coming of Christ, the rapture and Armageddon." Alex Awad, a Palestinian educator, adds that Christian Zionism is a theological/political ideology that reflects a selective rather than a comprehensive interpretation of the Biblical narrative.
In fact, Christian Zionists are the dominant pro-Israel lobby in Canada and the United States. Both countries oppose attempts to bring Israel into compliance with International Law. Canada and the USA regularly vote against resolutions citing Israel's abuses in the UN General assembly. The USA also uses its veto at the UN Security Council to ensure Israel is not held to account for its violations (viz., illegal annexation of Jerusalem and the Golan heights, the illegal separation barrier, Israeli settlement expansion, home demolitions, home invasions, restrictions on Palestinian movement, extrajudicial killing, administrative detention, etc.). Not only do Christian Zionists support Israel politically they also back the Israeli settlement project financially.
The 2006 "Jerusalem Declaration on Christian Zionism" by leaders of the Palestinian church responds to the complicity of Christian Zionism in the oppression of the indigenous Palestinian population by rejecting Christian Zionist ideology as false teaching that corrupts the biblical message of love, justice, and reconciliation. The Declaration advances "the gospel of universal love, redemption and reconciliation taught by Jesus Christ." How do we as followers of Jesus respond to Christian Zionism's narrow theological/political ideology that ignores the reconciling core of holy scripture?
Article: A view from the Palestinian Church
Online webinars on the subject:
Christian Zionism: What it is, how it impacts the Palestinian Question, and how do we combat it?
From ICAHD
Christian Zionism
From Kumi Now