Palestine - Israel Network (PIN)
The Mennonite Church BC Palestine and Israel Network (MCBC PIN) is a network of individuals who seek to promote a just peace in the Holy Land.
Our mandate is aligned with the resolution on Palestine and Israel that was passed at the Mennonite Church Canada 2016 Assembly, in response to the call of Palestinian Christians.
In keeping with the activities of the resolution, the MCBC PIN seeks to:
stimulate prayer, education, and advocacy action in our congregations,
collaborate with Canadian Jews, Palestinians, and church-related bodies advocating for justice and dignity for all in Palestine and Israel,
promote support for international law and human rights in Israel and Palestine by engaging our government representatives, and
discourage economic practices and policies that help perpetuate the oppression of Palestinians under Israeli occupation.
We invite your participation with the MCBC PIN. To join a distribution list for updates, simply send your email address to Jon Nofziger.
PRAY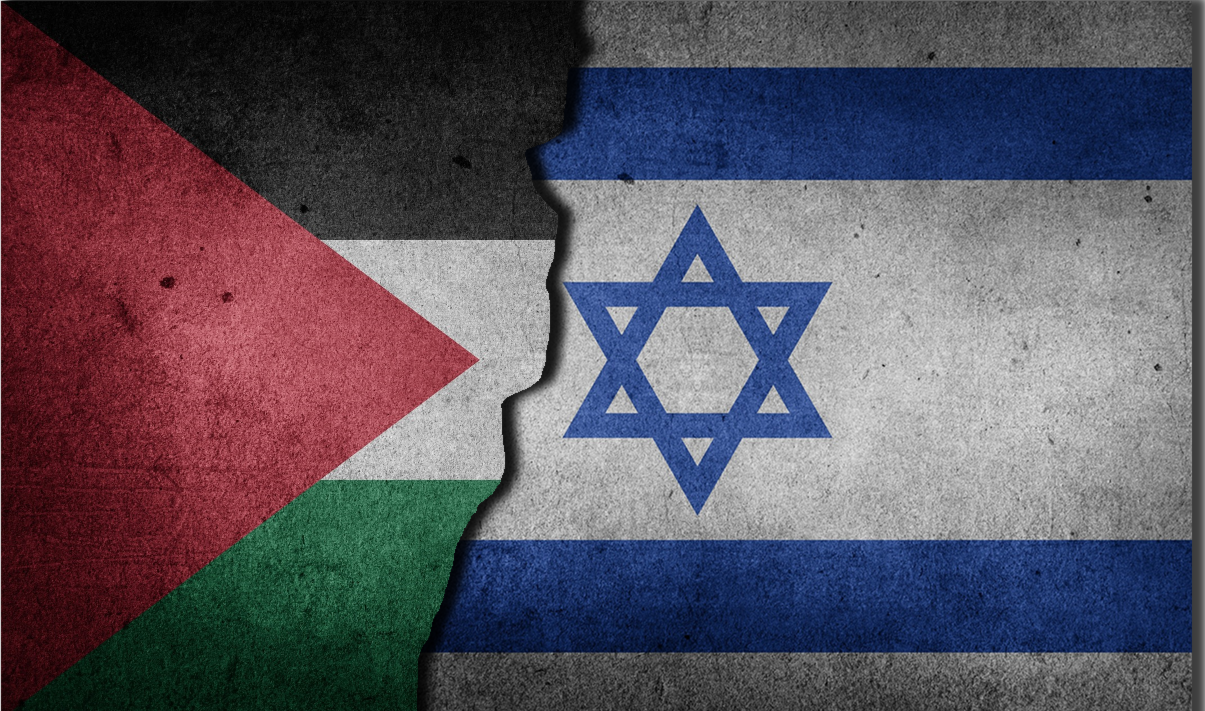 On the 1st of December, the truce between Israel and Hamas expired and the fighting has resumed. Israel resumed its attacks on northern, southern, and central Gaza, killing a reported 800 people as of the 4th of December. At least 1.8 million people in Gaza are internally displaced. Hamas has also begun again to fire missiles towards Israeli settlements and towns neighboring Gaza. During the truce, many Palestinian prisoners were released who had not been tried or charged, that is hostages, and several Israeli and foreign national hostages were released. Moreover, some humanitarian aid was allowed to enter Gaza.
• God you are the Alpha and the Omega, again and again violence reigns and the innocent suffer. We have faith, although it is not easy to understand that "The Lord is near to the brokenhearted and saves the crushed in spirit" (Psalm 34:18). Lord, you are eternal, unlike systems, leaders, and sin, which are temporal. Help us glorify your name through justice, which is love made public. Let us be agents of your kingdom by calling for an immediate ceasefire and holding all those who partake and enable war crimes accountable.
Lord in your mercy… hear our prayer
As several Palestinian prisoners, including minors, are being released from Israeli jails as a part of the truce agreement between Israel and Hamas, the horrific stories of their experiences are now emerging. There are reports that Israeli prison guards torture, beat, sexually assault, and threaten Palestinian prisoners. Many Palestinian prisoners continue to be incarcerated without charge or trial, making them hostages, while Israel has arrested more Palestinians as it released during the truce.
• Liberator of the captives, we are thankful for the release of the several Israeli hostages in Gaza and the several Palestinians who have been arbitrarily detained, many of whom are children. We pray that all evil hidden in prisons will be exposed and accounted for. Lord, free all the captives, the wrongfully incarcerated and imprisoned, and let them return to their families unharmed. Likewise, we pray for liberation to those who are self-imprisoned by their hatred and racist supremacy.
Lord in your mercy… hear our prayer
LEARN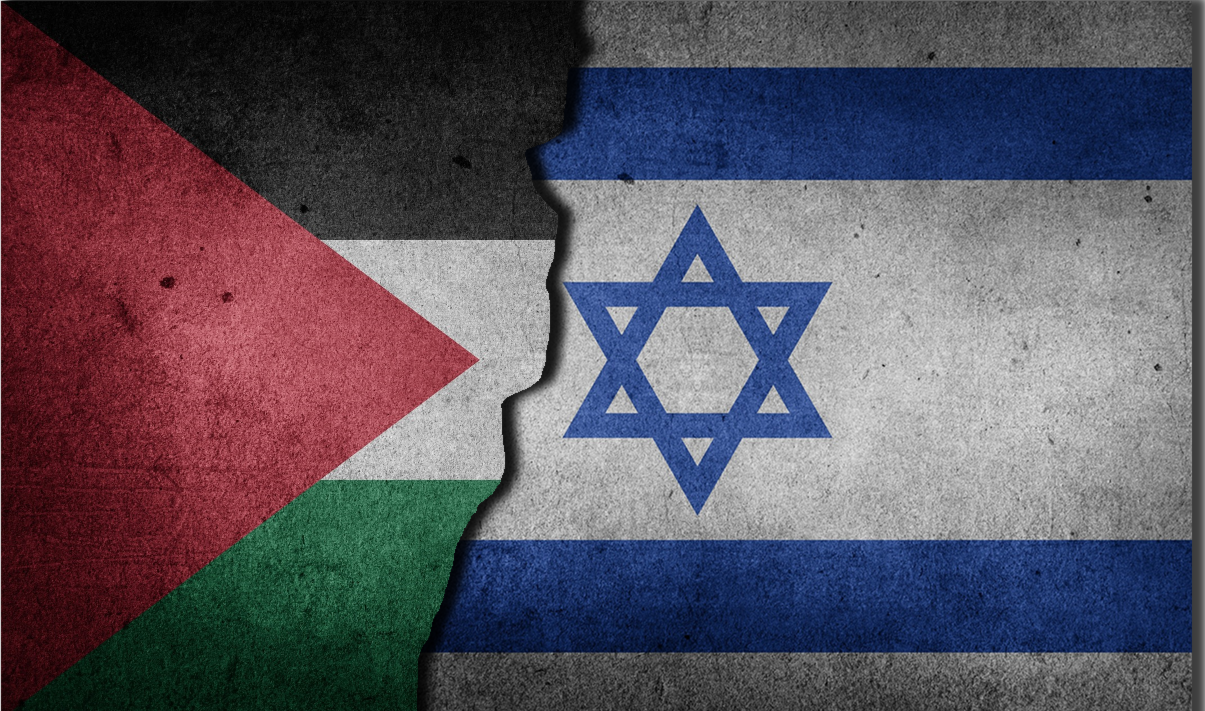 Palestine-Israel tour scheduled for May 11-26, 2024 cancelled.
Due to the ongoing conflict in the area the learning tour has been cancelled. Please continue to be in prayer for peace.
---
Excerpts of An Open Letter from Palestinian Christians to Western Church Leaders and Theologians
Authors of this letter include Munther Isaac, dean of Bethlehem Bible College and Yousef Alkhouri, lecturer at BBC.
"Learn to do right; seek justice; defend the oppressed" (Isaiah 1:17).
We, at the undersigned Palestinian Christian institutions and grassroots movements, grieve and lament the renewed cycle of violence in our land. As we were about to publish this open letter, some of us lost dear friends and family members in the atrocious Israeli bombardment of innocent civilians on October 19, 2023(link is external), Christians included, who were taking refuge in the historical Greek Orthodox Church of Saint Porphyrius in Gaza. Words fail to express our shock and horror with regard to the on-going war in our land. We deeply mourn the death and suffering of all people because it is our firm conviction that all humans are made in God's image. We are also profoundly troubled when the name of God is invoked to promote violence and religious national ideologies.
Further, we watch with horror the way many western Christians are offering unwavering support to Israel's war against the people of Palestine. While we recognize the numerous voices that have spoken and continue to speak for the cause of truth and justice in our land, we write to challenge western theologians and church leaders who have voiced uncritical support for Israel and to call them to repent and change. . . .
The brutal and hopeless living conditions in Gaza under Israel's iron fist have regrettably emboldened extreme voices of some Palestinian groups to resort to militancy and violence as a response to oppression and despair. Sadly, Palestinian non-violent resistance, which we remain wholeheartedly committed to, is met with rejection, with some western Christian leaders even prohibiting the discussion of Israeli apartheid as reported by Human Rights Watch(link is external), Amnesty International(link is external), and B'Tselem(link is external), and as long asserted by both Palestinians and South Africans. . . .
Although many Christians in the West do not have a problem with the theological legitimization of war, the vast majority of Palestinian Christians do not condone violence—not even by the powerless and occupied. Instead, Palestinian Christians are fully committed to the way of Jesus in creative nonviolent resistance, which uses "the logic of love and draw[s] on all energies to make peace." Crucially, we reject all theologies and interpretations that legitimize the wars of the powerful. We strongly urge western Christians to come alongside us in this. We also remind ourselves and fellow Christians that God is the God of the downtrodden and the oppressed, and that Jesus rebuked the powerful and lifted up the marginalized. . . .
We also remind ourselves and our Palestinian people that our sumud ("steadfastness") is anchored in our just cause and our historical rootedness in this land. As Palestinian Christians, we also continue to find our courage and consolation in the God who dwells with those of a contrite and humble spirit (Isa 57:15). We find courage in the solidarity we receive from the crucified Christ, and we find hope in the empty tomb. We are also encouraged and empowered by the costly solidarity and support of many churches and grassroots faith movements around the world, challenging the dominance of ideologies of power and supremacy.
—Signed by 12 Palestinian Christian organizations.
ADVOCATE
Why Christmas is Cancelled in Bethlehem
Article by Ishaan Tharoor in The Washington Post
In Bethlehem, Christmas is canceled. Palestinian Christian leaders across denominations in the West Bank city decided last week that they will forgo all festivities this year as a mark of solidarity with their brethren in Gaza. There will be no public celebrations, no twinkling Christmas lights and no decorated tree in Manger Square — not as long, they say, as a state of war reigns over the embattled Gaza Strip, and the majority of its residents cope with Israeli bombardments, the devastation of their homes and a spiraling humanitarian crisis.
"This is madness," Munther Isaac, pastor of Bethlehem's Evangelical Lutheran Christmas Church and academic dean at Bethlehem Bible College, told me. "This has become a genocide with 1.7 million people displaced." Isaac was part of a small delegation of Palestinian Christians who came to Washington this week to lobby the Biden administration, U.S. lawmakers and religious leaders to support calls for a full-scale cease-fire. A six-day pause in hostilities between Israel and militant group Hamas is set to elapse Thursday, though negotiations with Hamas involving U.S., Israeli and Arab officials are ongoing to potentially extend the current truce. Israeli officials have vowed to continue their campaign against Hamas after hostages are released, while the Biden administration appears to be trying to restrain whatever next phase of the war Israel chooses to launch.
On Tuesday afternoon, the delegation went to the White House and delivered a letter for President Biden signed by the leaders of the Christian community in Bethlehem, including Isaac's Protestant denomination and his Orthodox, Armenian and Catholic counterparts. They also went to the Hill to meet staff in the Senate and House of Representatives.
"God has placed political leaders in a position of power so that they can bring justice, support those who suffer, and be instruments of God's peace," reads the letter, which I got to see in advance of its delivery. "We want a constant and comprehensive cease-fire. Enough death. Enough destruction. This is a moral obligation. There must be other ways. This is our call and prayer this Christmas."
Palestinian Christians belong to the world's oldest Christian communities, rooted in the historic cradle of Christianity. But they are diminished in number, at least in proportion to their neighbors of other faiths, and are represented in greater strength in the Palestinian diaspora around the world. Palestinian Christians comprise some 2 percent of the overall Palestinian population in the West Bank, concentrated mostly around Ramallah, Bethlehem and Jerusalem, and less than 1 percent of the population in Gaza. The latter community, small but prominent, is in the midst of a potential extinction event. There are roughly fewer than 1,000 Christians in Gaza, who have lived there without much problem despite the de facto takeover of the territory in 2007 by Hamas. But Israeli airstrikes destroyed or damaged almost all the community's homes in Gaza City while also hitting Gaza's oldest active church, where some were sheltering. "The vast majority of the Christian community in Gaza are now homeless," Isaac said.
That's prompted perhaps as much as a fifth of Gaza's Christians who also had foreign passports to abandon the territory altogether. The rest find themselves forsaken. "They are calling to us, saying, 'Let us leave, we either die or we leave,'" said Tamar Haddad, a regional coordinator of the Lutheran World Federation who was also part of the visiting delegation.
Jack Sara, president of Bethlehem Bible College, pointed to how the plight of Palestinian Christians doesn't seem to be heard by many U.S. evangelicals, who see in muscular Jewish supremacy over the Holy Land a pathway for their own messianic vision. Tennessee-based evangelical preacher Greg Locke, a vocal and oft-viral pro-Trump clergyman, called for Israel to reduce Gaza to a "parking lot" not long after the Oct. 7 attack. More than 13,000 Palestinians have been killed in the weeks since, including thousands of children.
Sara, a leading Palestinian evangelical theologian, told me that their creed "is not the evangelical theology and its message of love of all humans, regardless of their background and ethnicity" in which he believes and practices.
Away from Gaza, the members of the delegation described a growing climate of intimidation and hostility toward Palestinian Christians in the West Bank and Jerusalem, fueled by the actions of Jewish extremists emboldened by Israel's far-right government. "We feel Jewish extreme radicals want us out of Jerusalem and they're working on it and they're going unchecked," Isaac said.
The delegation's members condemned Hamas's actions and deplored its killing of innocent civilians and abduction of hostages. But they questioned Israel's declared intention to wipe out an organization that is part of the fabric of Palestinian society and seen as a standard-bearer of resistance to decades of Israeli military occupation and domination. "As horrifying as October 7 was, things did not start there," Isaac said. "And you cannot just begin the story from there and as such, give a green light for Israel to do what it's doing right now, which goes way beyond, which is a revenge campaign."
Many leading foreign diplomats have stressed the underlying importance of reviving the long-stalled and moribund process of the two-state solution. Most Palestinians are cynical about this project, given the fecklessness of their own political leadership and the West's inability to prevent Israel from further carving up the West Bank with settlements over the past two decades. Many Israeli politicians, including leading members of the current government, are also explicitly opposed to the creation of an independent Palestinian state.
But any postwar dispensation will have to reckon with the ground realities in Israel and the occupied territories. "One thing is clear: all my interlocutors in the Arab world have accepted Israel's existence and want to engage with it," wrote top E.U. diplomat Josep Borrell in a Financial Times op-ed that followed a recent trip to the Middle East. "They recognize the immense opportunity that lies in a peaceful neighborhood, cross-border cooperation and Israel's potential role as a regional economic driver. But all agree that Arab-Israeli cooperation hinges upon resolving the Palestinian question." In recent statements, President Biden has also invoked the need to forge a two-state solution as a priority for the region. But talk is cheap. "America needs to prove to the Palestinians that they are
serious about the two state solution because any talk from the Americans about a two-state solution right now feels empty, given the lack of action," Isaac said. "No one has held Israel accountable."
In their letter to Biden, the Palestinian clergymen reiterated their appeal: "This land has been crying for peace and justice for 75 years. It is time justice is served. It is time everybody can live with dignity in this land. The Palestinian and Israeli children deserve to live, hope and dream."
When Isaac returns to Bethlehem at the end of the week for the start of the Advent season, he and his colleagues intend to set up a small Nativity scene with rocks and debris piled atop it. "This is what Christmas now means to us that we see Jesus being born among those who have lost everything, who are under the rubble," Isaac said.