September 24th

Camp Squeah Paddle-a-thon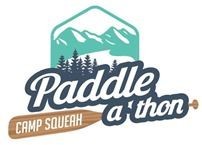 After a two year hiatus, our Paddle-a-thon Fundraiser is back! Receipt books are available for those of you who want to get a head-start fundraising for this year's paddle. Get yours either from Camp Squeah or the MCBC office (305 - 32025 George Ferguson Way, Abbotsford).
Our Paddle-a-thon, dedicated to helping our summer volunteers with their rising tuition costs, is scheduled for the Saturday of BC River's Day weekend. Please circle the date on your calendar and help us support our young leaders who are taking a leap of faith, sacrificing their wage opportunity this summer, to invest in the lives of our young campers. With September normally being such a busy month, we recognize the time to start raising money begins now! If you'd like to join us in this faith adventure, or would like more information, please contact rob@squeah.com.