May 26th

Walk in the Spirit of Reconciliation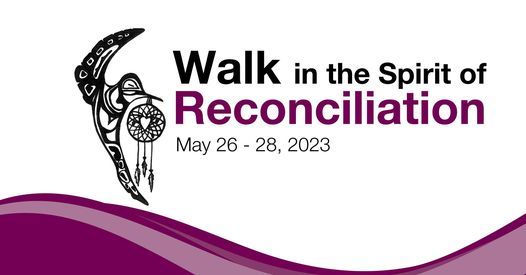 Join us May 26, 27 and 28 for the 8th annual Walk in the Spirit of Reconciliation! This event is open to everyone.
We walk on this beautiful land between Fort Langley and Mission, on the unceded territory of the Stó:lō nation, specifically the Katzie, Kwantlen, Leq'a:mel, Matsqui, Semiahmoo and Whonnock first nations. We recognize that the Stó:lō people have called this place home since time immemorial, and we hope that our walk honours them, their land, their river, their ancestors and their children.
This year's walk is a hybrid event! You may want to do a self-guided walk along the posted routes with your family/friends at whatever time works best for you on one or more of the 3 days for the event or do a solidarity walk in your community. You may want to attend one of the gathering events and walk together as a big group. Maps are online and downloadable for people who choose to walk one of the Event walk routes.