July 14th

Book Study: Braiding Sweetgrass

You are invited to join a 5-week summer book study led by MCC BC's Indigenous Neighbours program which seeks to educate and facilitate conversation about reconciliation with Indigenous peoples. We will come together on Zoom to read and talk about the book, Braiding Sweetgrass. The reason we chose this book is to learn about and better understand how some Indigenous people view their connection with creation. No fees. You will need to purchase the book or eBook.

Wednesdays 7:00 - 8:30pm

July 14, 21, 28; August 4, 11

For more information and to register contact Bridget 604-850-6639 (ext.1120); bridgetfindlay@mccbc.ca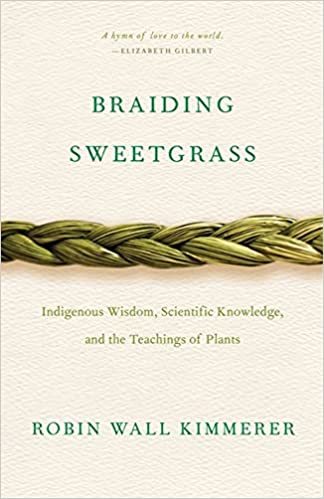 Author Robin Wall Kimmerer is a mother, scientist, professor, and enrolled member of the Citizen Potawatomi Nation.
Robin shares the Indigenous perspective of "celebrating our reciprocal relation with the rest of the living world, understanding the generosity of the earth, and learning to give our own gifts in return."
"A thoroughly enjoyable book to read!"